Web performance optimization
Is your site slow and is it penalizing your SEO visibility? Is Google giving you alerts in the Search Console? Don't let your site suffer from performance issues.
Our front-end developers work on your site to improve loading times and the speed perceived by users and search engines. We have the experience and tools to make your site fast.
Following our interventions, the gain noted on the Core Web Vitals metrics taken into account by Google is very telling:
LCP divided on average by 2.5
FID and INP in the green thanks to work on Blocking Time
CLS below the recommendation level of 0.1
Web performance optimization
Why is it important to optimize your site?
Discover the positive consequences of web performance optimization.
User experience
Who, tired of waiting for a page to load, has never pressed the "back" button on their browser? Meeting your visitors' or prospects' expectations in terms of speed and reactivity means ensuring that they will spend more time browsing your site, whether they are on a mobile or computer. All you have to do is focus on your mission: offer them the content they expect.
Conversion rate
For WooCommerce stores, MFAs and sites whose business model is based on converting visitors into leads or orders, web performance plays a crucial role. The conclusions of several serious studies converge in one direction: every millisecond saved is synonymous with increased revenue. The same is true for advertising such as AdSense, Taboola, etc.
Gain in SEO visibility
The impact of loading times on positions in Google SERPs has long been debated. The algorithmic update "Page Experience" of 2021/2022 has clarified the situation: on mobile and desktop, the fastest sites benefit from a visibility boost against competitors of equivalent quality and relevance. This is particularly true in Google Discover and the news carousel, but also more broadly in terms of natural referencing.
Resilience and security
A web performance audit allows you to match the tools (theme and plugins) with the specific needs of your site. It is usually the opportunity to do a big cleanup in your CMS, reducing the risks related to the presence of security flaws and facilitating future updates of the CMS, the theme and extensions. It is also an excellent way to decarbonize a site (reduce its carbon footprint).
3 key steps
Understand, act and share
Our performance optimization services take place in 3 main steps.
The goal? Maximize performance gains over the long term.
Technical alignment
We meet with you by videoconference to get to know you, with a specific focus on the technical environment of your website. The objective is to understand your problems, the steps that may have already been taken and your objectives in terms of web performance. This is the assurance of a service that perfectly meets your needs.
Intervention on the site
We audit your site and deploy the necessary corrective patches to improve the weak points detected. This is done seamlessly, without interruption and with lasting effects. Our methodology includes over 100 checkpoints, some of which are detailed below. This is a complex and highly specialized mission that can take up to 4 days.
Presentation of the deliverable
We meet a second time by videoconference in order to present you what has been deployed on your site. This is an essential moment of exchange to ensure the sustainability of the optimizations. We also focus on PageSpeed Insights mobile scores before vs. after the intervention.
Our approach
What do our experts actually do?
Find out more about what our front-end performance experts deploy.
Static resource optimization
As front-end performance experts, we focus on different types of resources: JavaScript, CSS, images, videos, fonts… Each of these components can have a major impact on the performance of a web page.
Minification, combination, format changes and fallbacks are just a few of the tools used in our optimization services. This operation requires advanced knowledge of best practices.
Critical resource prioritization
Our experts use browser development tools to identify blocking elements on the critical rendering path. Waterfall is a key tool for understanding how the browser loads a web page.
Once the loading problems have been identified, we work on re-prioritizing key resources and de-prioritizing less important ones. This is a complex task, requiring a detailed understanding of how browsers work.
Rendering times reduction
One aspect of our optimization services is to reduce page rendering times for the browser. This is a sophisticated, multi-step process that needs to be fully understood and mastered.
In particular, we work on page structure and DOM characteristics (html code as used by browsers). Once again, we take advantage of the functionalities built into browsers, for immediate and sustainable effectiveness.
Back-end impact reduction
Server architecture and network infrastructure can have a major impact on site performance, especially on the TTFB side. Our experts' mission is to ensure that performance is as stable as possible, regardless of upstream variations.
In addition to deploying a static html cache, our methodology involves optimizing MySQL databases, setting up an object cache, upgrading server configurations and implementing optimal resource hints.
Monitoring
What matters most? The results!
Monitoring for web performance optimization.
An essential before / after
As soon as the quote is signed, we set up monitors on the strategic pages of your site. This allows us to detect existing problems, but also to concretely measure the evolution of key performance metrics, including the Core Web Vitals. The results are integrated into the deliverable and presented during the report.
Some of our references
They entrusted us with the optimization of their site
These clients have relied on our web performance expertise to optimize their site.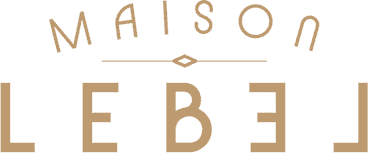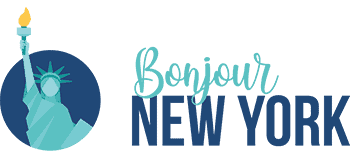 Frequently asked questions
Why do a web performance optimization?
Performing a performance optimization allows you to solve the concrete problems of your site, those that impact your loading times, and therefore the user experience and SEO visibility. It is the easiest way to correct them quickly and durably if you don't have internal development teams or a dedicated provider.
Should we opt for an optimization or an audit?
It depends on the maturity of your development teams. If the tools and the stack are perfectly mastered, you can choose an audit rather than an optimization by us. If this is not the case, we advise you to rely on our experience so that we carry out the identified modifications on your site ourselves.
Which CMS can you optimize?
We optimize sites running on the most popular CMS: WordPress, Prestashop, Shopify and Magento. We are also able to intervene on "custom" sites as long as they are not SPA designed in Angular or React.
How much does a web performance optimization cost?
The service is offered in the form of a fixed price package, which includes a full day of analysis and deployment of patches on your site. We can provide you with a quote upon request by email or phone.