WP Rocket configuration
To fill the web performance gaps in your WordPress site, you have invested in a license for the popular WP Rocket extension? It's a wise choice, which will indeed allow you to improve your page loading times significantly.
Thanks to its caching system and its numerous parameters, WP Rocket has a positive impact on Core Web Vitals metrics: LCP, FID, CLS… However, to take full advantage of it, it needs to be configured specifically for each website. A technical process that we offer to manage for you.
WP Rocket configuration
What does our configuration package include?
Our web performance experts do everything possible to ensure that our services bring you added value and satisfaction.
Customized configuration
We set advanced and specific WP Rocket options for your site. We reduce the impact of stylesheets, JavaScript, images and webfonts on site load times. All this while ensuring that everything remains perfectly functional and visually identical.
Web performance testing
WP Rocket offers multiple possibilities for each component. We systematically test different configurations to be sure to make the most relevant choices. We validate these with the installation of monitors on your most strategic pages.
Intervention report
Following the configuration of your WP Rocket, we meet you in video to detail what has been set up. This is an opportunity for you to better understand how the extension works, but also to benefit from expert advice to maintain optimal performance over time.
A thorough knowledge of WP Rocket
Agence Web Performance is one of the leading French specialists in web performance, with a particular expertise in the WordPress CMS. As part of our services to optimize the loading speed of sites, we use WP Rocket daily in addition to our custom developments. Combining CSS, targeted lazy-loading of images or postponing the execution of JavaScript have no secret for us.
We have developed an expertise in the configuration of the plugin, and regularly exchange with its creator and his team, especially on the support side. By relying on the experience of our webperf experts, you will be guaranteed to take advantage of the full potential of WP Rocket, and thus pass the Core Web Vitals in the Google Search Console.
Installation, A/B testing of options, optimal configuration… Nothing is left to chance.
Our experts work on CSS, JavaScript, fonts, images, etc.
Our interventions maximize performance scores.
Some of our references
We have configured their WP Rocket
These clients have relied on our web performance expertise to optimize their WordPress.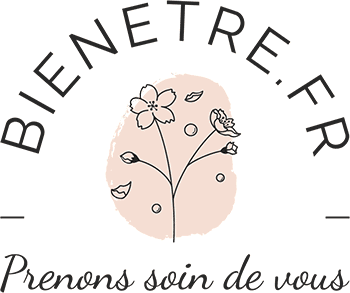 Frequently asked questions
Why pay when there are free tutorials?
Indeed, there are many guides online that offer step-by-step configuration of WP Rocket options. These can be very useful to better understand how it works and the possibilities it offers.
However, when it comes to choosing the right settings for a site in production, it is important to understand and anticipate the repercussions of a particular choice. This is where the experience of our webperf experts and our testing methodology make the difference.
What is the difference between this package and WordPress optimization?
Our WP Rocket configuration package focuses solely on the extension. It offers the assurance that it is optimally configured.
The WordPress optimization package goes further: we not only work on the tool's settings, but also make many additional and often more sophisticated changes.
What is the price of your configuration package?
Our WP Rocket configuration package is offered at the same price as the one originally offered by the company itself, but which no longer exists.
To get a quote, we invite you to contact us via the contact form or by phone, we will get back to you shortly.