As part of WordCamp Lyon 2022, I gave a talk on my favorite subject: web performance. Among the many topics discussed was the choice of theme and its impact on web performance, but also on resilience, scalability and other concepts all closely linked to the notion of quality. It's an essential subject that I'd like to come back to in a little more detail in a post, explaining the approach I consider to be the right one.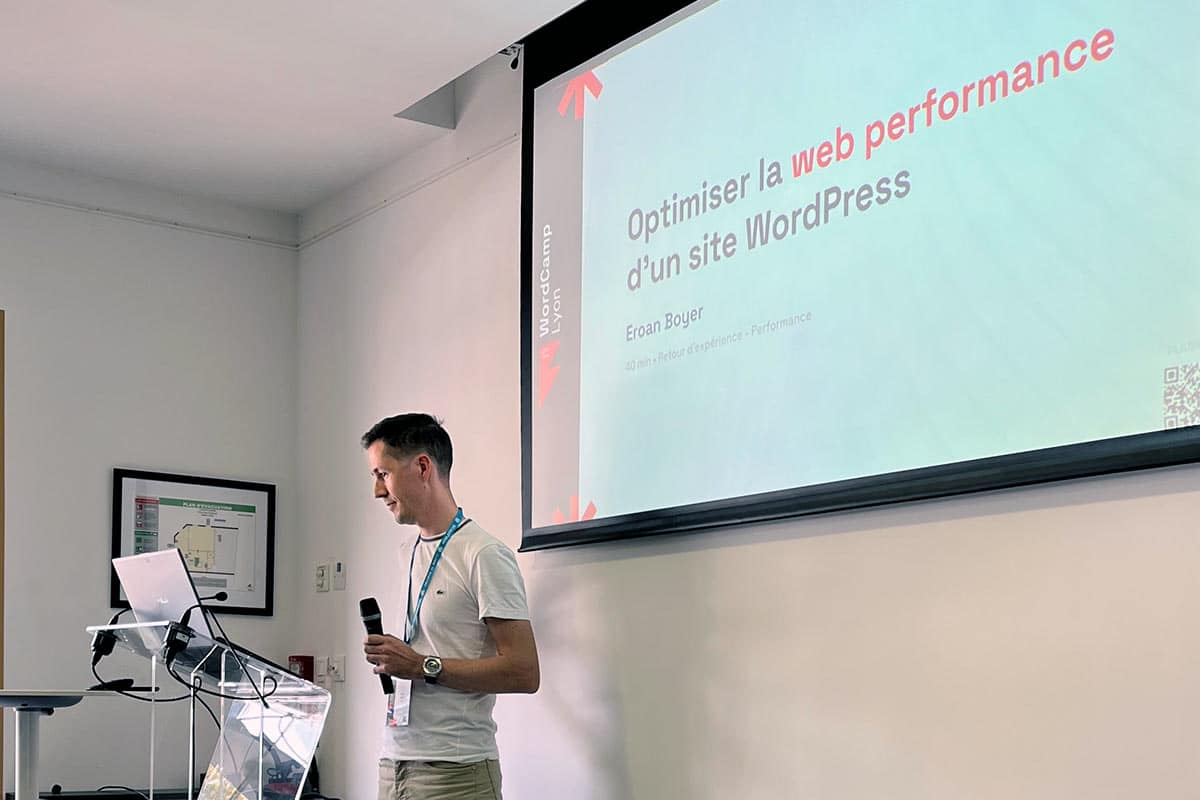 Like the slide in my presentation dedicated to the subject, I'm going to tackle the subject by detailing what you absolutely mustn't do. Many WordPress users repeat the same mistakes, with a major impact on performance and the creation of a technical debt that is subsequently extremely difficult to get out of. This penalizes User Experience, SEO and many other components essential to the success of a website creation project.
NEVER choose a WordPress theme for…
… its design!
You have a clear idea of what you want in terms of design, atmosphere and colors. To find the right theme for your new site, you've scoured theme libraries until you found one that suits your tastes and needs? That's a big mistake: by choosing a theme for its looks, you'll be missing out on many complementary aspects that are just as, if not more, important!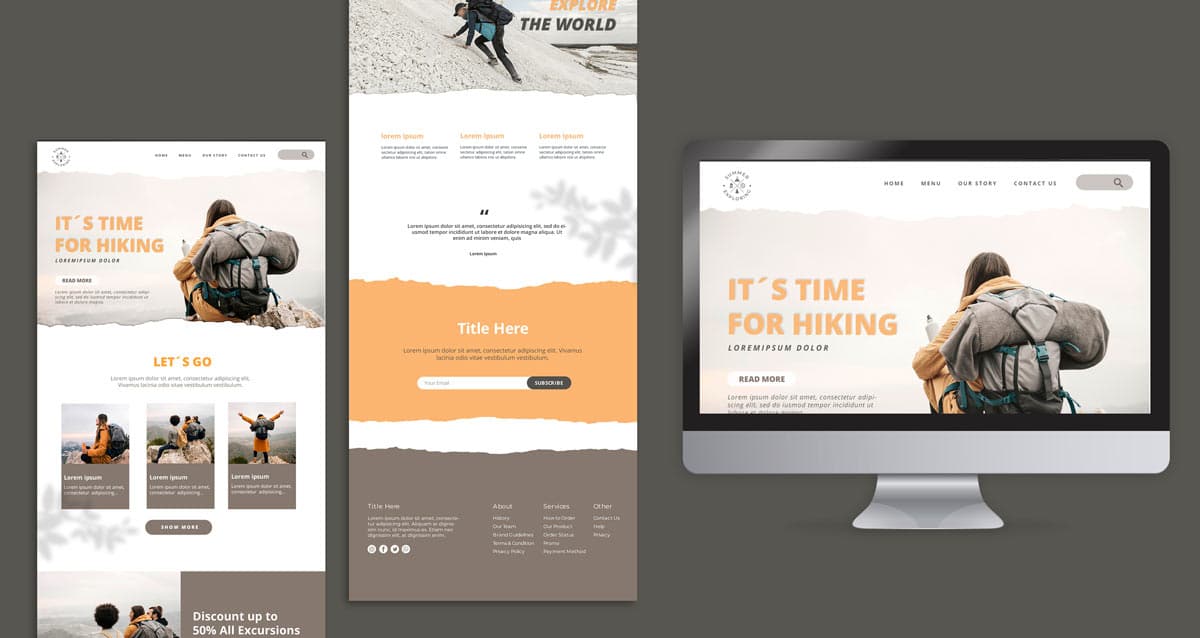 It's right for you today, but what makes you think it'll be right for you in 6 months or 2 years' time? If your needs change, will this theme be able to adapt easily? The right approach is to opt for a theme that can be customized via the Customizer, and whose layout you can customize using a page builder, ideally Gutenberg. This theme should also feature an integrated hooks system, so you can graft the content of your choice wherever you like.
This type of theme is still rare, but fortunately several are among the most popular in the official WordPress directory. You can install the very popular Astra, GeneratePress and Blocksy with your eyes shut, as they provide a solid foundation for any project.
… its cutting-edge features!
Do you have very specific needs for your project and are you looking for a theme capable of meeting them? This is a serious mistake: a theme should manage the architecture of a site, but not its advanced functionalities. We therefore systematically prefer a technically solid, generalist theme (with a large user base, active support and comprehensive documentation).
Very specific functionalities should be handled by an extension. There are no exceptions to this rule: whether you're creating a learning platform (LMS), a geographical directory or even a portfolio, it's essential not to become a prisoner of a specialized theme. Here again, the idea is to avoid closing doors the day your project evolves and you wish to offer new types of content via your site.
… its Swiss Army knife side!
You've read the previous 2 parts of this article and think that a theme with a feature list as long as your arm will be ideal? Once again, this is a serious mistake: a good WordPress theme doesn't need to anticipate hundreds of features. Instead, it offers accessible mechanisms for easy implementation. This is a very different approach: in one case, the theme locks you into its own interfaces, with their intrinsic limitations. In the other, it gives you the keys to implementing exactly what you need.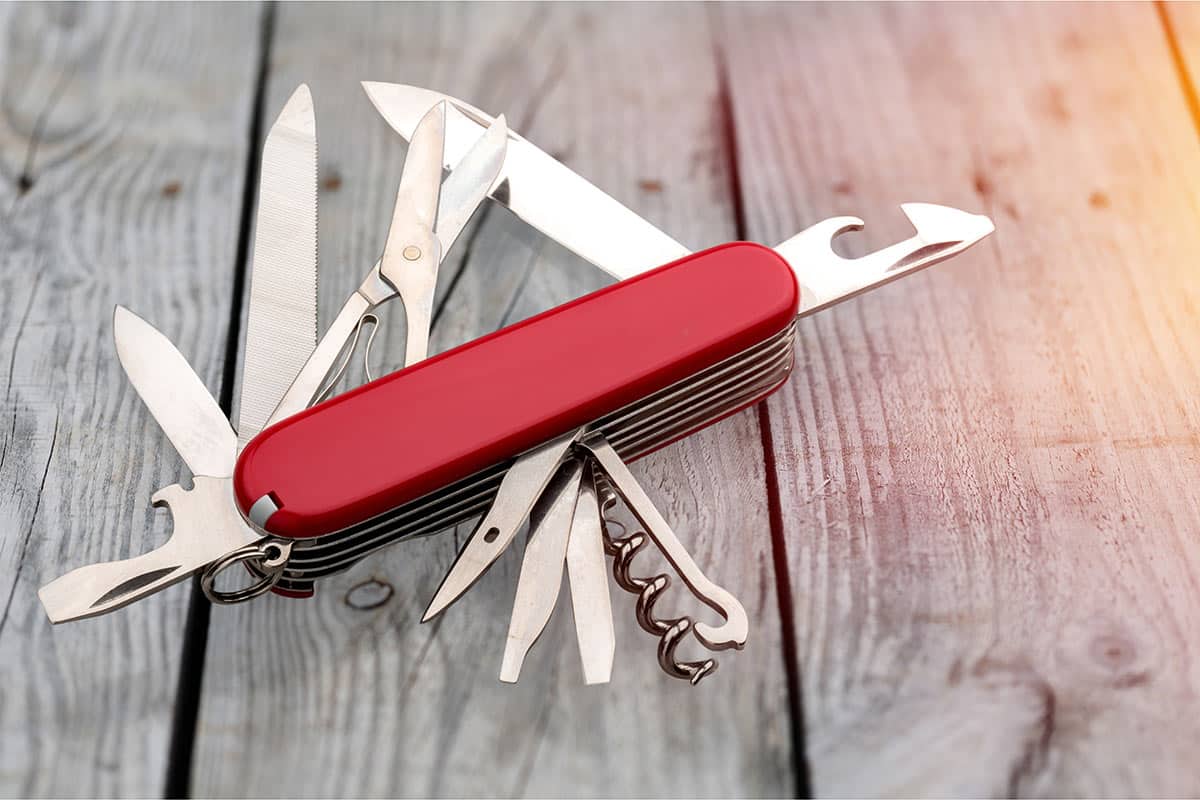 So beware of themes like Avada or Enfold, whose descriptions promise wond ers whatever the type of site you want to create. They're often unnecessarily cumbersome, both in the administration interface and for visitors. Themes offered by stores such as ThemeForest and TemplateMonster tend to fall into this category. By choosing themes from the official WordPress directory, you'll reduce the risk of ending up with a gas factory.
What are the essential criteria for choosing a WordPress theme?
If we had to summarize the key points detailed in this article, here's a checklist:
A popular theme from the official WordPress directory;
A generalist theme that doesn't target a particular niche;
A theme that offers multiple customization options via the native Customizer ;
A theme compatible with Gutenberg and blocks ;
A theme with an integrated hook management system.
These few selection criteria will help you avoid classic mistakes, and get your site project off to a sound, solid start. This will not only make it easier to pass the Core Web Vitals (Search Console's famous Essential Web Signals), but also to maintain it in optimum technical condition over the long term. This will be an excellent basis for implementing SEO optimizations, a SEA strategy and maximizing your conversion rates.
Now it's up to you to put it into practice!